About Us

Though the Glenbrook Vintage Railway (GVR) was founded in 1970, our story starts in 1914 with the construction of the Waiuku Branch Railway.
The Glenbrook Vintage Railway Charitable Trust Board was established by members of the Railway Enthusiasts Society (many of which were working for New Zealand Railways at the time) to preserve, rebuild, and operate the old Waiuku Branch Railway between Glenbrook and Waiuku. Over the years, this bunch of passionate volunteers fundraised to acquire locomotives and carriages from around the country, as well as cutting back the gorse that had overgrown the railway line using machetes. The fully working railway that is the Glenbrook Vintage Railway you see today is a testament to the vision, dedication, and hard work of these founding members. The mission of the Glenbrook Vintage Railway is not only to maintain and operate our heritage trains over our historic railway line and beyond, but to keep alive and share the skills, stories, and history of the railways that built New Zealand.

Our Railway...
Our Railway runs over 7.5km between Glenbrook (our connection with the national rail network) and Victoria Ave (Waiuku). There are three level crossings, at Morley Road, Pukeoware Road, and Cornwall Road. The total trackage including sidings, crossing loops, and yards is 10.2km. Intermediate stations include Pukeoware (our main workshop and storage facility) and Fernleigh. There is also a platform at Morley Road.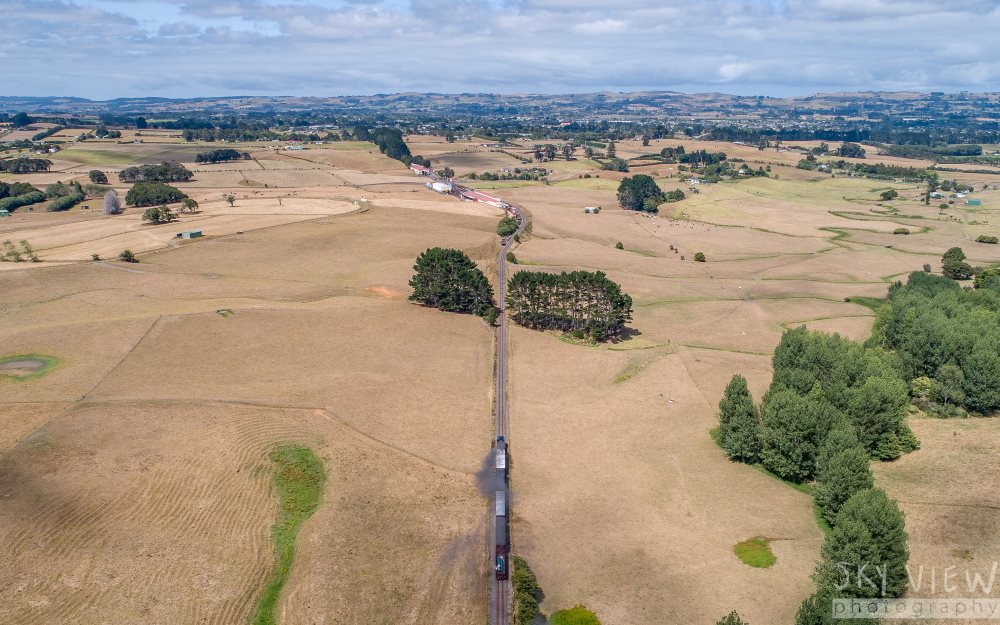 Significant railway infrastructure includes the turntable at Glenbrook, which is capable of turning a JA class locomotive. The station at Glenbrook is signalled by lower-quadrant semaphore signals, controlled from the restored Auckland 'B' signal box at the end of the Glenbrook Platform. Water towers for steam locomotives are provided at Glenbrook, Waitangi Stream, and Pukeoware.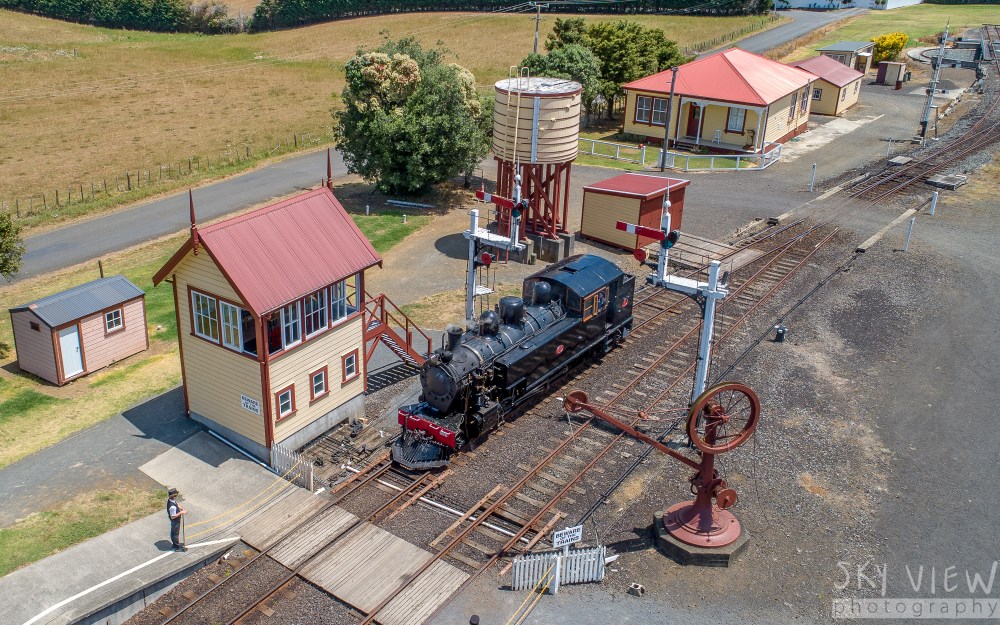 At Pukeoware there is a mechanical workshop and amenities building, a carriage and wagon workshop, and three carriage storage sheds. The mechanical workshop includes a wheel-drop pit and large wheel lathe, which allows the Glenbrook Vintage Railway to 'turn' or reshape wheel treads both for our own vehicles, and for other heritage groups.

Our Fleet...
The Glenbrook Vintage Railway Fleet includes 87 rail vehicles, with 22 externally owned vehicles being cared for. This fleet includes seven steam locomotives, eight diesel locomotives and 32 carriages. Currently, two steam locomotives are in operation, with four diesel locomotives and 17 carriages also in operation. Our oldest vehicle is a six-wheel hand crane from 1878, with our newest vehicle a guard's van from 1981. See more details of our fleet here.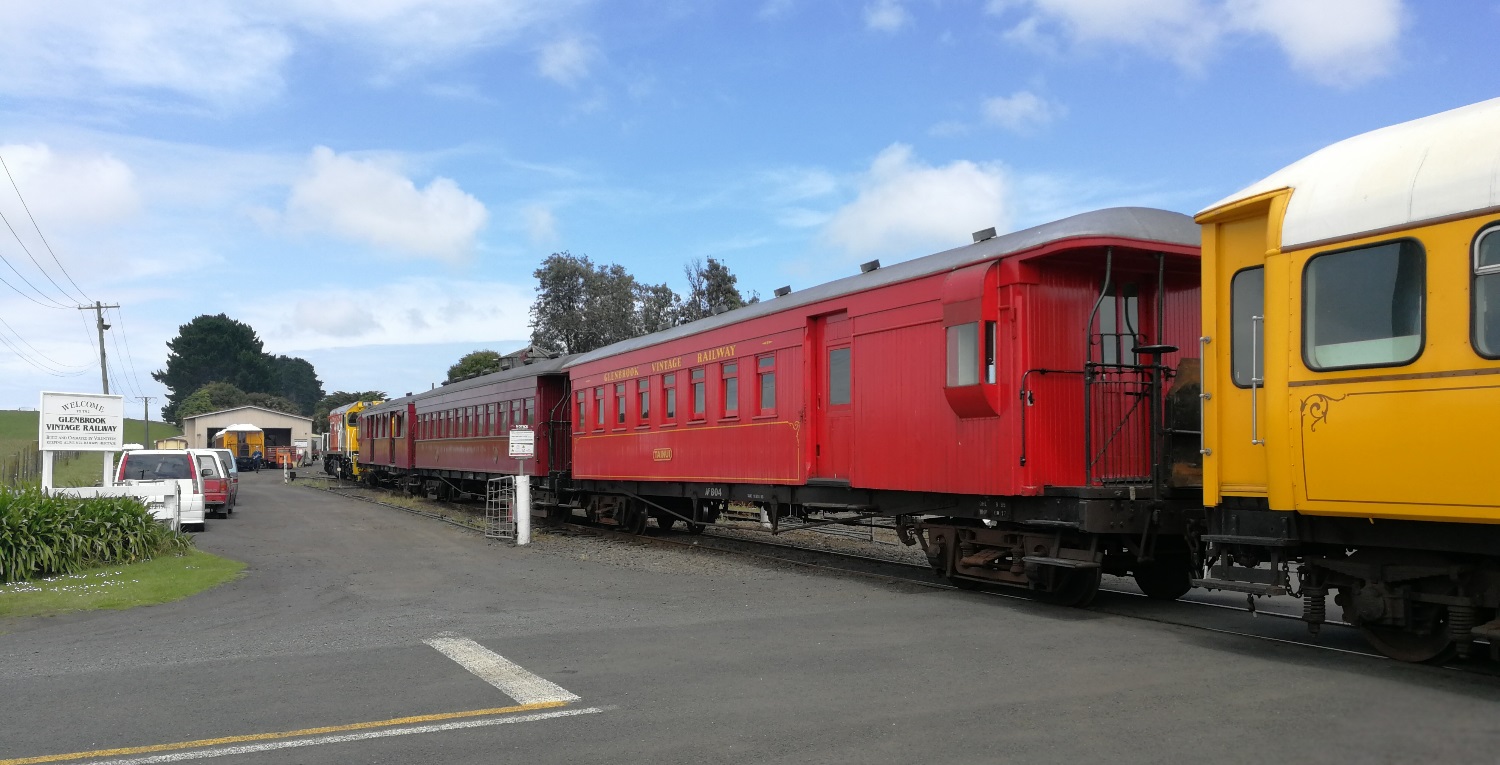 One of our diesel locomotives and seven of our carriages are currently certified to operate on the New Zealand national rail network with our own onboard crew.