Waikato Steam Wanderer
Come join us on this truly special occasion marking the return of Ww 644 to mainline excursion duties after more than 50 years. Originating from Ww 644's home at Glenbrook, we will venture out of GVR's home turf and onto the New Zealand Railway network towards Paerata and then onto the Main Trunk line to Hamilton. This special day is a relaxed pace, with plenty of stops along the way at various locations to grab a special picture next to our beautifully restored steam locomotive. We first traverse the rolling undulations of the Mission Bush Branchline (formally the Waiuku Branchline which GVR calls home to 7.5kms of the original branch), then we join the North Island Main Trunk line at Paerata heading south through the fertile farmlands of Pukekohe and Tuakau, before descending the Whangarata bank towards the Waikato river at Mercer. After Mercer we pass through the 7,000 ha mosaic of swamps, fens and peat bogs which makes up the historically significant wetland called Whangamarino - the second largest swamp complex in the North Island. We then scoot across the Rangiriri plains, guided by the Waikato river through Huntly, Taupiri, Ngaruawahia before arriving into Rotokauri then Frankton stations respectively.

On board you'll be treated to seating in one of our four lovingly restored tongue and groove carriages, representative of the carriage Ww 644 would once have hauled in regular service. Open up the window to the fresh air, or sneak a peak of our train from one of the open end balconies as our train snakes through the various towns and rural villages along the way. Complimentary tea/coffee/water/juice and a light snack is brought to you courtesy of the Glenbrook Vintage Railway, and later in the day a cash bar will be available for you to enjoy a refreshing glass of your choice whilst soaking up the atmosphere of a bygone era.


Option 1 - A Day of Steam!

This option includes return travel to Frankton station with an included BBQ lunch provided at Frankton station. Spend a couple of leisurely hours with a BBQ picnic and catch up with some of the crew that maintain and operate the Glenbrook Vintage Railway. Don't forget a selfie with Ww 644 on her big day out!!

$159 Per Seat (Children under 2 are free)

Timetable (Return Train Glenbrook to Frankton)

| | | |
| --- | --- | --- |
| Outward | | |
| Glenbrook | dep. | 8.45am |
| Frankton (Hamilton) | arr. | 12.35pm |
| | | |
| --- | --- | --- |
| Inward | | |
| Frankton (Hamilton) | dep. | 2.45pm |
| Glenbrook | arr. | 6.45pm |
Option 2 - Explore Te Awa - The Base Shopping Centre
If you have chosen a day at The Base, then just head up and over the footbridge to start your day. Enjoy lunch at any one of the cafes or bars between shopping up a storm at your favourite shops.
$149 Per Seat (Children under 2 are free)
Timetable (Return Train Glenbrook to Rotokauri)

| | | |
| --- | --- | --- |
| Outward | | |
| Glenbrook | dep. | 8.45am |
| Rotokauri (The Base) | arr. | 12.20pm |
| | | |
| --- | --- | --- |
| Inward | | |
| Rotokauri (The Base) | dep. | 3.00pm |
| Glenbrook | arr. | 6.45pm |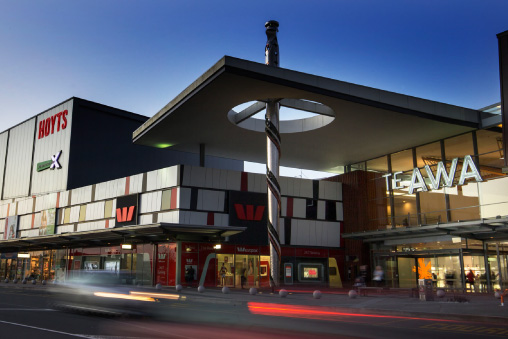 This day is truly a unique occasion, we look forward to welcoming you on board to share the day with us!


Seating Information
We aim to seat passengers from the same booking together. You will be allocated at least one window seat for bookings of 2 or more (subject to availability). Where possible, seats will be turned to face the direction of travel (pairs and singles) or to face each other (groups). If you are travelling with people on a different booking or have another specific request then please email us as soon as possible at [email protected] and we will try and accommodate your request the best we can. Your allocated seat and carriage details will be on your boarding pass which will be emailed to you at least 2-3 days before your departure date.
Onboard Information
Smoking or the consumption of Alcohol (not served by your train crew) is prohibited anywhere onboard our trains, including on any viewing platform, this includes the use or charging of e-cigarettes.
Due to the heritage nature of our carriages there is limited accessibility for people travelling with Wheelchairs. Please contact us in advance to discuss your requirements.
Animals apart from seeing and hearing guide dogs may not travel onboard our trains.
Only the named passengers on your booking will be allocated seats. One child under 2 may sit on each adult's knee. Children under 2 seated in the manner do not require a ticket.
There are toilets onboard our train which can be used throughout the journey.
Cold food or drink may be brought and consumed onboard the train provided that this does not disturb our passengers and that you take all rubbish and food scraps with you.
Book now for the Waikato Steam Wanderer - Saturday 25th of March 2023

Your ticket includes return train travel. Tickets for Option 1 include a BBQ lunch.