The Grand North Island Rail Tour
You've missed this event.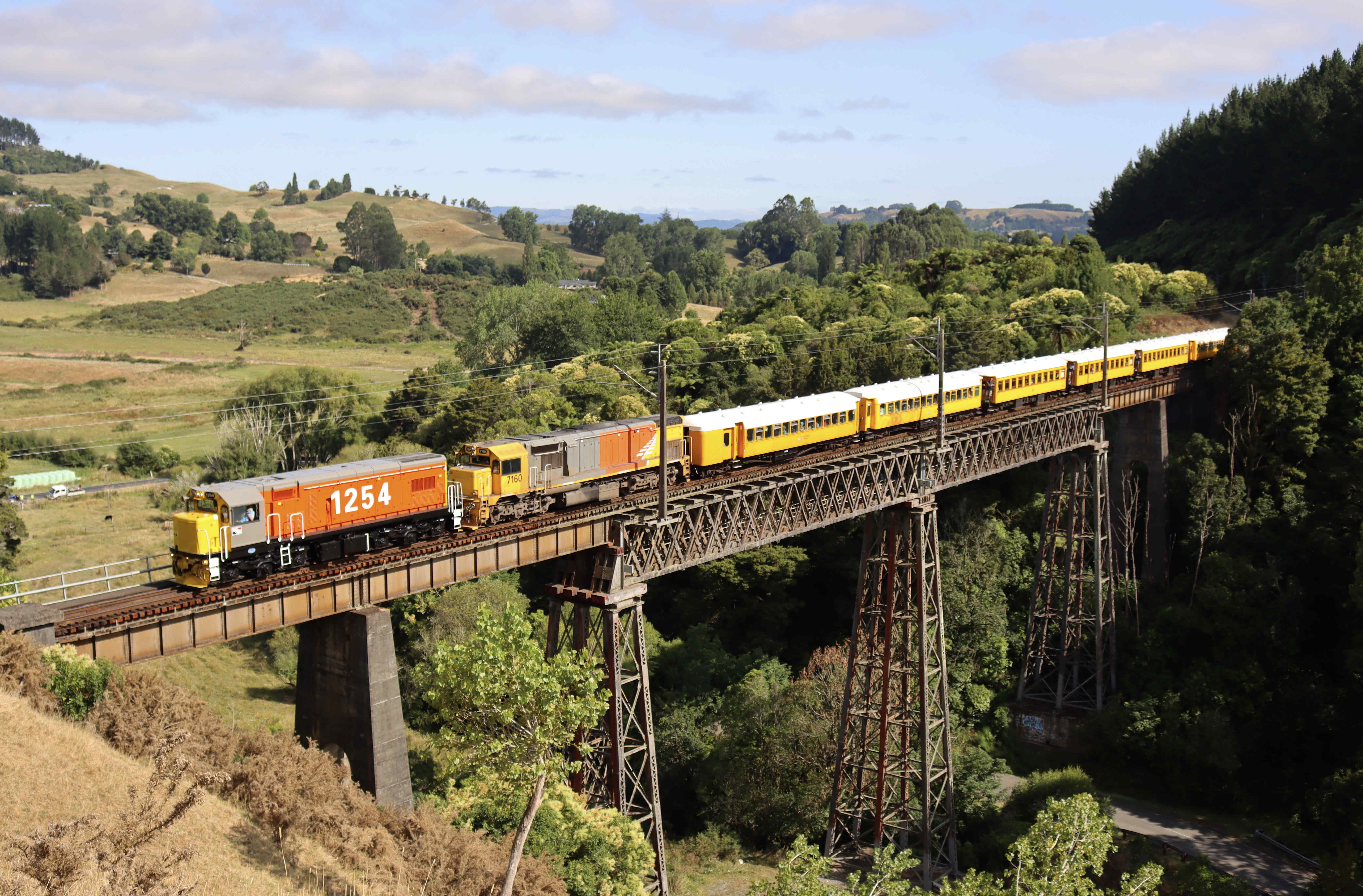 We are delighted to offer relaxing rail travel, unique scenery and great company on this guided tour from Auckland to Wellington and return along the North Island Main Trunk Railway.
Stand out attractions on this Railtour include special Photo Stops scheduled at attractive places en route once a day and optional side trips using road coaches to visit specific locations of tourist and railway interest. Good quality accommodation on a B&B basis has been booked for each overnight stop and with mid afternoon arrival times scheduled for most days there should usually be time for you to take your own independent exploratory walking tours of local shops, sights and attractions.

As always, we are offering great value fares for such a customized tour which includes rail travel on lines no longer regularly served by passenger trains. You have the opportunity of selecting from one or both of:

A-1 ?Grand NI Railtour - Southbound?: Eight days, Mon 12 to Mon 19 Oct 2020, Pukekohe to Wellington
AND / OR
A-2 ?Grand NI Railtour-Northbound?: Six days, Sat 17 Oct to Thur 22 Oct, 2020, Wellington to Pukekohe
Of course we would be delighted if you book the ?Round Trip? -ie both ?A-1? and ?A-2?. As encouragement for such bookings we have a special ?Round Trip? fare offer. This means that you avoid the cost and hassle of connecting air travel and takes into account the ?overlap? of the trips for two nights in Wellington.
This tour is now FULLY BOOKED