Mother's Day Eve Express
You've missed this event.
Start Mother's Day weekend with a special treat for your mum, hop on the train from Waiuku or Pukekohe and choose from one of three fun activities with us today. Whether it be a special lunch and sampling some wine at the renowned Vilagrad winery, or spending a day at The Base, searching for something special for your special mum. A great option for the family is to catch a movie then settle in for a bit of lunch at one of the cafes or bars. Perhaps you might just want to stay on the train and go a little further to Te Kuiti. Either way, we're sure this will be a very unique, special and wonderful Mother's Day Eve experience not to be missed!
Start the day at Waiuku or Pukekohe where one of our friendly staff will be waiting to welcome you onboard. Once we are away from Pukekohe, settle in as our staff pass through serving your complimentary light refreshments. Enjoy the rural views as we make our way towards Hamilton where we arrive at the brand new Hamilton - Rotokauri station at approximately 11.20am, right next to The Base to embark on one of your chosen options: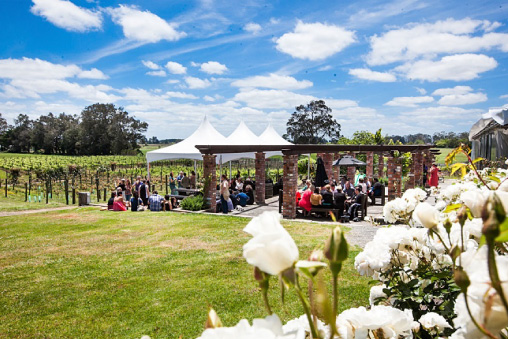 Option 1 - Buffet Lunch at Vilagrad winery
For those choosing the popular luncheon at the Vilagrad winery, your bus transfer will be waiting and our staff will be on hand to assist you. The Vilagrad winery will be serving up a sumptuous buffet lunch for you to enjoy. While there, shout your mum to a sample (or a case) of the Vilagrad's wines!
Adult $129 - Child (2-14) $85
Timetable (Train Waiuku/Pukekohe to Rotokauri, Bus Rotokauri to Vilagrad)

| | | |
| --- | --- | --- |
| Outward | | |
| Waiuku | dep. | 8.50am |
| Pukekohe | dep. | 9.40am |
| Rotokauri (The Base) | arr. | 11.20am |
| Vilagrad Winery | arr. | 11.50am |
| | | |
| --- | --- | --- |
| Inward | | |
| Vilagrad Winery | dep. | 3.40pm |
| Rotokauri (The Base) | dep. | 4.20pm |
| Pukekohe | arr. | 6.15pm |
| Waiuku | arr. | 7.05pm |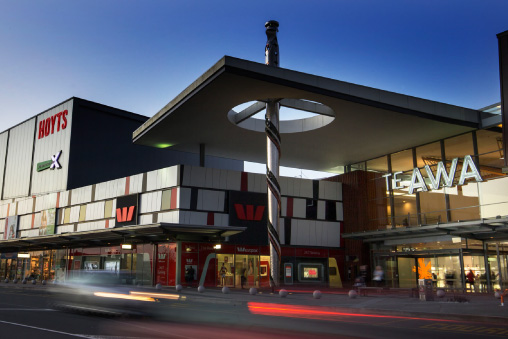 Option 2 - A Day at The Base Shopping Centre
If you have chosen a day at The Base, then just head up and over the footbridge to start your day. Treat mum to something special for Mother's Day from one of the shops, or perhaps check out the movies then a café for lunch, or just do all three!
Adult $45 - Child (2-14) $30
Timetable (Train Waiuku/Pukekohe to Rotokauri)

| | | |
| --- | --- | --- |
| Outward | | |
| Waiuku | dep. | 8.50am |
| Pukekohe | dep. | 9.40am |
| Rotokauri (The Base) | arr. | 11.20am |
| | | |
| --- | --- | --- |
| Inward | | |
| Rotokauri (The Base) | dep. | 4.20pm |
| Pukekohe | arr. | 6.15pm |
| Waiuku | arr. | 7.05pm |
Option 3 - A Great Rail Outing to Te Kuiti and return

This option you can choose to continue on the train to the King Country town of Te Kuiti. The journey south of Hamilton sees us pass through a quick succession of rural towns. To our right will be the majestic Pirongia Mountain as we traverse the rich Waikato farming pasture. South of Te Awamutu we pass over the Puniu River, entering the King Country. After we pass through Otorohanga, you may catch a glimpse of the Rangitoto Ranges to the left. From here it is only a short gallop into Te Kuiti.
At Te Kuiti you will have an hour to stretch your legs, visit the Gallagher Meads Brothers Exhibition, or explore the town. Meanwhile we will turn the locomotive around on the turntable (this is quite fun to watch from the brand new footbridge) then depart back north. Our licensed food and drinks trolley service will be operating - so you can sit back, relax, and enjoy the journey back.

Adult $69 - Child (2-14) $49

Timetable (Train Waiuku/Pukekohe to Te Kuiti)

| | | |
| --- | --- | --- |
| Outward | | |
| Waiuku | dep. | 8.50am |
| Pukekohe | dep. | 9.40am |
| Te Kuiti | arr. | 1.20pm |
| | | |
| --- | --- | --- |
| Inward | | |
| Te Kuiti | dep. | 2.20pm |
| Pukekohe | arr. | 6.15pm |
| Waiuku | arr. | 7.05pm |
This day is sure to be a unique and special treat for your mother, and a lovely way to say 'thank you' for being an amazing mum!


COVID-19 Information
As this is a pre-booked allocated-seating tour, face coverings are not compulsory but are strongly encouraged. For more info see the official NZ Government COVID-19 website.
In the event that the NZ Government or its agencies prevent the operation of this tour taking place due to COVID-19, refunds of fares paid (net of outgoings made from those fares) may be made by GVR upon written application being received from booked passengers.
Seating Information
We aim to seat passengers from the same booking together. You will be allocated at least one window seat for bookings of 2 or more (subject to availability). Where possible, seats will be turned to face the direction of travel (pairs and singles) or to face each other (groups). If you are travelling with people on a different booking or have another specific request then please email us as soon as possible at [email protected] and we will try and accommodate your request the best we can. Your allocated seat and carriage details will be on your boarding pass which will be emailed to you at least 2-3 days before your departure date.
Onboard Information
Smoking or the consumption of Alcohol (not served by your train crew) is prohibited anywhere onboard our trains, including on any viewing platform, this includes the use or charging of e-cigarettes.
Due to the heritage nature of our carriages there is limited accessibility for people travelling with Wheelchairs. Please contact us in advance to discuss your requirements.
Animals apart from seeing and hearing guide dogs may not travel onboard our trains.
Only the named passengers on your booking will be allocated seats. One child under 2 may sit on each adult's knee. Children under 2 seated in the manner do not require a ticket.
There are toilets onboard our train which can be used throughout the journey.
Cold food or drink may be brought and consumed onboard the train provided that this does not disturb our passengers and that you take all rubbish and food scraps with you.
Book now for the Mother's Day Eve Express - Saturday 7th of May 2022

Your ticket includes return train travel. Tickets for Option 1 - Buffet Lunch at Vilagrad Winery includes bus transfers and Buffet Lunch.